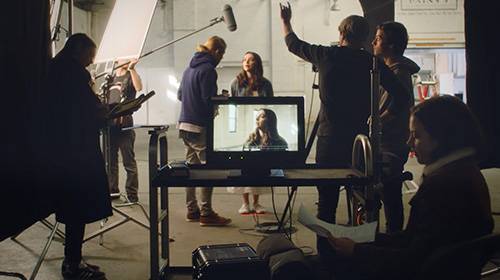 About Course
Become a coveted actor for the big and small screen
Masterclap provides an extensive selection of educational workshops, seminars, and training for both the adult and young performers. Instruction for motion pictures, television, radio, theater, commercials, industrials, print, and variety entertainment.
Masterclap focuses on the individual; preparing each to perform at their peak, with confidence. We show you how, and where, to find professional work, and how to avoid costly and unnecessary mistakes along the way… Providing a well-trained, professionally oriented talent pool to casting professionals, producers, and studios. The Institute provides Actors and technicians with the best possible skills and information; and productions with reliable, well-trained, well-informed talent.
The USP of our Course
For those who aspire to build a career as an actor and a star
Camera facing, Tech Difference in P levels close-ups, mid & long shot, from day one
Most well equipped acting lab in India
Excellent Faculty
Audition Placements for Deserving Students
Centrally Located
Show More
What Will You Learn?
Understanding the medium of film and television

An actor and his body, observation and imagination

Script analysis, characterization and its research, body language skills and direction training

Improvisation and the actor

Understanding the technicalities of short division, angles and magnification

Understanding camera and lighting

Movement in a scene

Interacting and reacting to co-actors

Preparation for and Enactment of scents

Dubbing

Basics of action

Live studio visits for observation of professional actor performing their crafts

Demo film

Participation in real shoot to get the feel and hang for subject
Course Content
Semester 1
Faculty Introduction

Introdution to Acting part 1

Introduction to Acting part 2

Acting Expressions (Comedy, Surprise, Fear)

Tips on Personality Development part 1

Tips on Personality Development part 2

Tips on Personality Development part 3

Acting Expressions (Disgust, Courage, Normal)

Acting Expressions (Romance, Cry, Anger)

Fitness in Acting
Semester 2
Semester 3
Semester 4
Semester 5
Semester 6
Student Ratings & Reviews
No Review Yet